As our parents age, we start to question what will happen if they lose the ability to make health or financial decisions on their own.  This leads to a discussion of what we can do to help them if this situation occurs.  Part of the solution may include setting up a power of attorney (POA).
A power of attorney, in simple terms, is a legally binding document authorizing an "Attorney-in-Fact" (sometimes referred to as an "Agent") to make decisions on behalf of another person (Principal), such as a parent or loved one.  If the Attorney-in-Fact is unable or unwilling to act on behalf of the Principal, the POA should also appoint successors.
*This blog is for educational purposes only and should not be considered legal advice. The use of the Paths Law Firm website does not constitute a client-lawyer relationship.
What Kind of Power of Attorney Do I Need?
For estate planning purposes, a Power of Attorney is created in the event of incapacitation.  This is most often accomplished by working with a qualified elder law attorney to define the responsibilities upon which the Attorney-in-Fact can act.  Two primary types of power of attorney considered are for medical, or health care, matters and the other is for financial or general issues.  The medical power of attorney gives an Attorney-in-Fact the ability to make medical decisions for the Principal.  This is often referred to as an Advanced Healthcare Directive.  The second type of POA, referred to as a financial power of attorney or general power of attorney, grants an Attorney-in-Fact the ability to make financial or general, non-health related, decisions for the Principal. 
If both types of power of attorney are created, the same Attorney-in-Fact may be appointed to serve for both the health care power of attorney as well as the financial power of attorney.  However, some family situations are better resolved when the Attorney-in-Facts are different.  
POA Actions: Immediate Action vs Springing
The general power of attorney may be effective immediately upon signing, for a period of time, or effective only upon an event, such as a doctor providing the opinion such is needed.  When the POA is immediately effective, authority is granted to the Attorney-in-Fact regardless of the Principal's ability to make decisions on their own.  When effective upon Incapacity, it is referred to as a "springing power of attorney."
To get a clear understanding of a POA immediately effective versus one which the powers are springing, below are examples of each:
Immediate Power

: Marge is 85 years old, declining in cognition the past few years and Mary, her daughter, has been helping more and more lately.  Frankly, Marge will be relieved to relinquish the sole authority in dealing with these matters on a frequent basis and it will just be much easier and efficient for Mary to handle the financial affairs individually.    

Springing Power

: Andrew is working with an

estate planning attorney

.  As part of the estate plan, Andrew has a power of attorney created.  He has decided his wife, Stephanie, should act on his behalf as the Attorney-in-Fact if he becomes incapacitated someday.  As a successor Attorney-in-Fact to Stephanie, Andrew has assigned his son, Vincent.   Because the POA is set up as "springing", Stephanie can only act if Andrew becomes unable to handle his affairs through incapacity.  Since Stephanie likely nominated Andrew as her first Attorney-in-Fact, at least one successor is needed since once the first spouse becomes incapacitated, they can no longer act as the Attorney-in-Fact for the second spouse. 
Durable Power of Attorney vs. Nondurable
A nondurable POA has the power to act on your behalf only if you are of a sound mind.  This POA is for a specific purpose, such as when one spouse primarily works out of town and the other spouse needs to act on his behalf to sell a house, vehicle, or otherwise.   For the purposes of estate planning, in which you are planning for future incapacity or death, the powers of attorney are typically "durable".  This means the Attorney-in-Fact has the power to act on your behalf regardless of your soundness of mind.  
Choosing an Agent for Your POA
When a power of attorney is created, choosing the Attorney-in-Fact is a crucial step.  This is a significant decision for both the person creating the power of attorney as well as the Attorney-in-Fact selected.  The Attorney-in-Fact should be someone you implicitly trust to act in your best interest to carry out your wishes.  It is important to include detailed instructions to make the Attorney-in-Fact's job as easy as possible.  In the case of finances, it is important to take into consideration the Attorney-in-Fact's financial knowledge or including a financial advisor to assist with financial decisions.
The decision of choosing an Attorney-in-Fact can be a difficult family conversation.  This is especially true if the right person to handle your affairs is not a family member.  The other family member's emotions can sometimes hinder the decision-making process.  An estate planning attorney can help facilitate and counsel regarding this difficult conversation to help limit family conflict.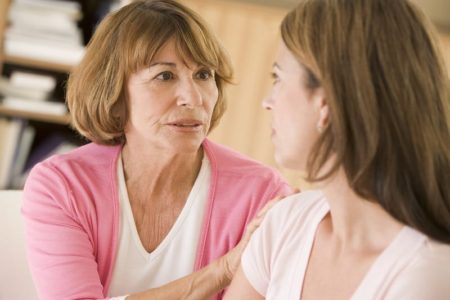 Executing a Power of Attorney
Proper execution of a POA only requires a notary public to witness the signature.  If there are responsibilities related to real estate transactions, the legal documents should be recorded with the counties' Recorder of Deeds.  The decision to execute a durable power of attorney in the state of Missouri is very personal.  However, the alternative could end up being costly and lengthy litigation in probate court.  Sometimes witnesses are used for posterity, but actually two witnesses are only needed when a living will regarding end-of-life decisions is included.
Because no one really knows what the future holds regarding incapacity issues, putting a plan together is critical.  Without an estate plan or a POA documenting your wishes, your family could end up in court fighting for the right to make decisions on your behalf.  And, more importantly, by planning you can ensure that your wishes are carried out.  If you or a loved one is ready to get started in planning for the future, contact Paths Elder Law.  Our caring and experienced staff are here to help.